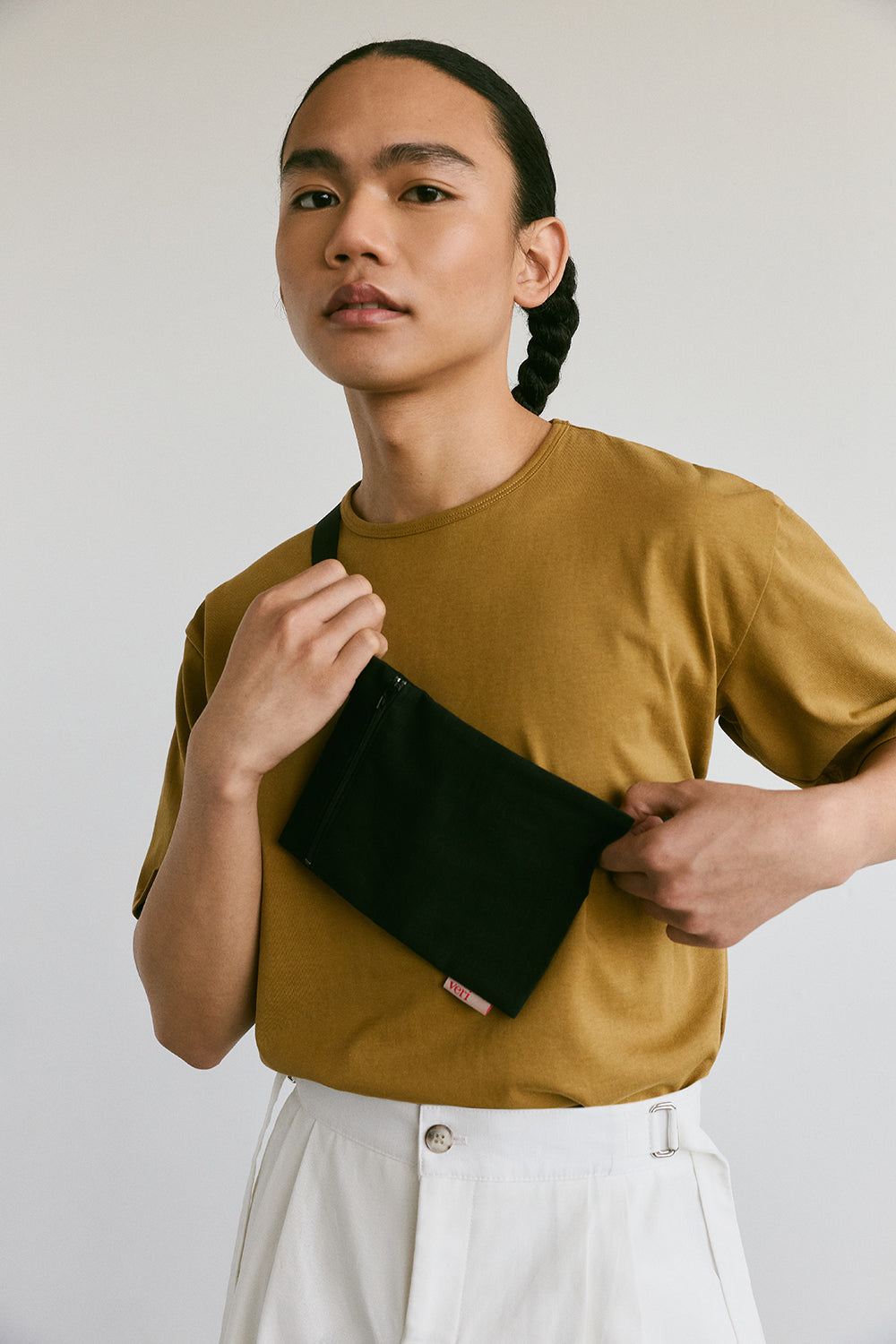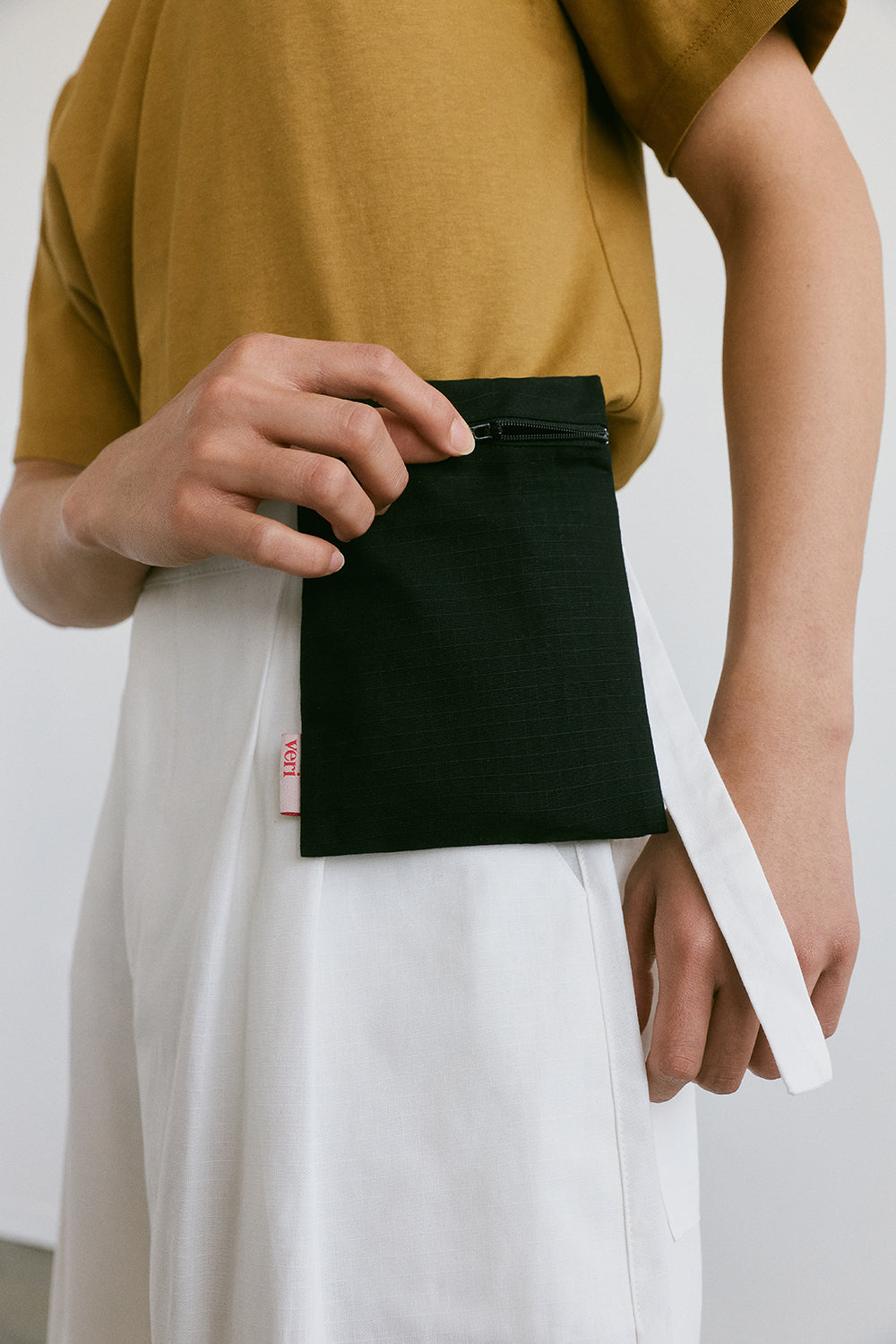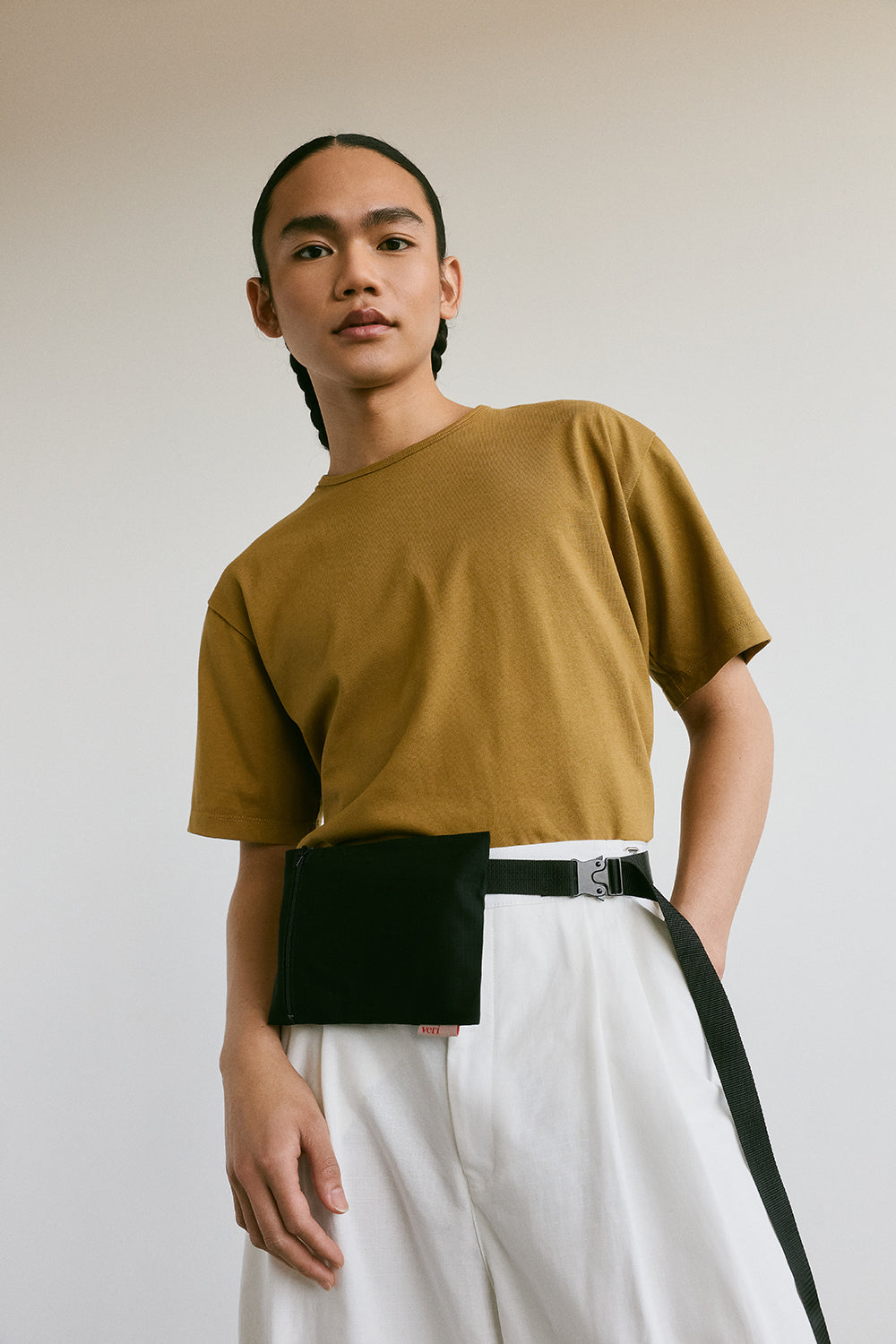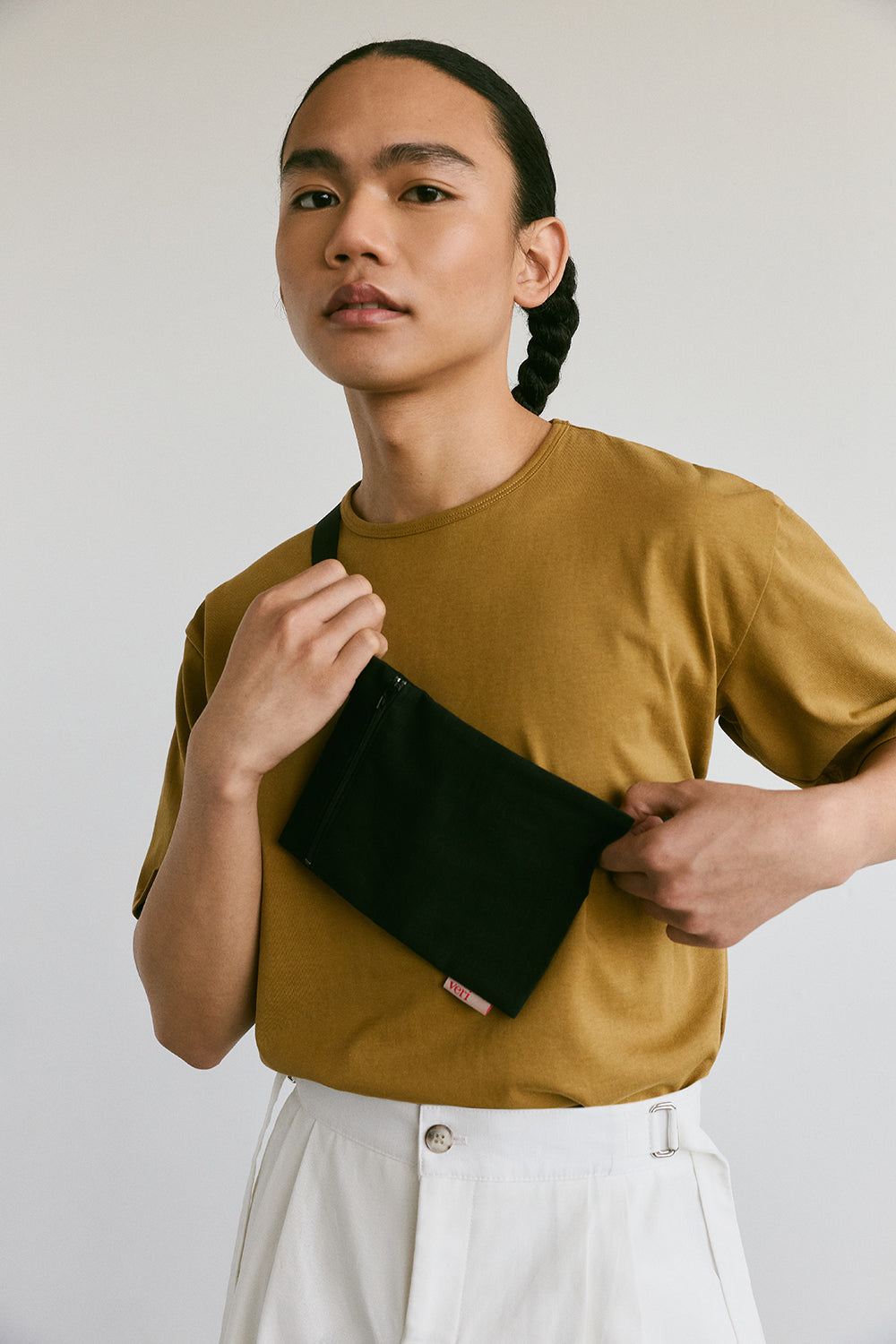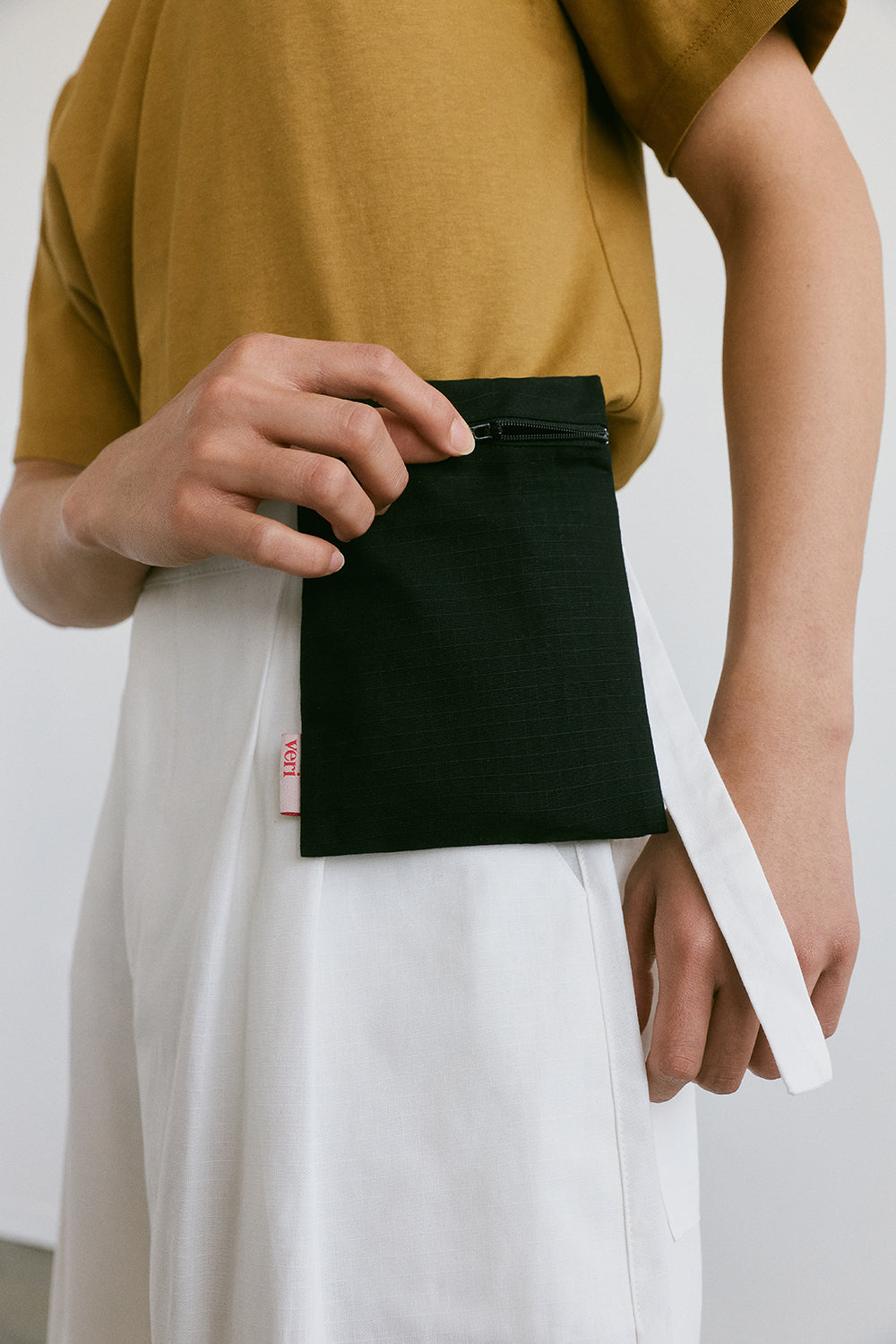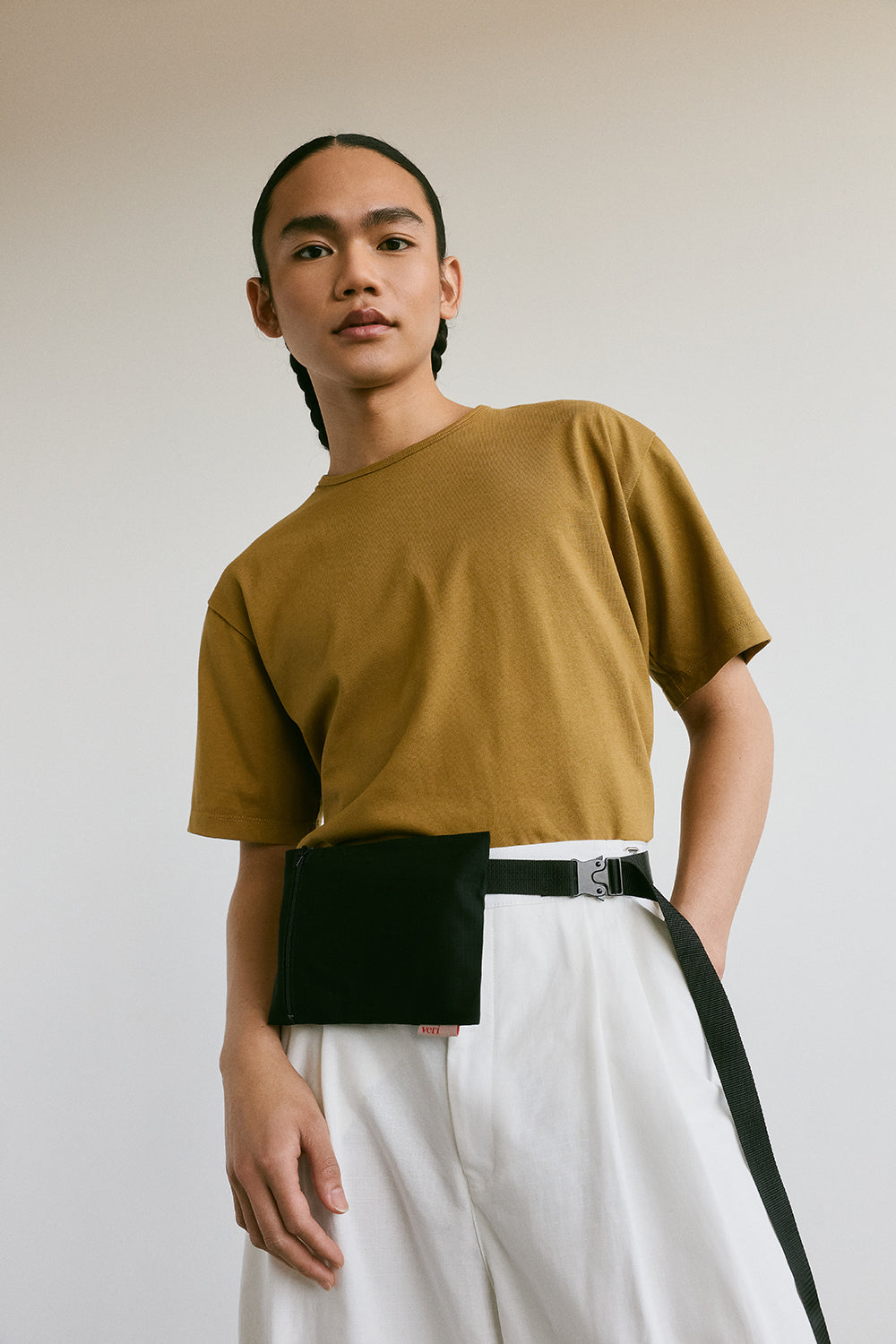 Take on your next adventure with the Osmo utility bag. This small minimalist bag is designed to be worn in multiple ways, providing the perfect solution for your everyday needs.
Flat rectangle bag with a zipper.

Adjustable straps with a unique metal buckle.

100% cotton bag and 100% nylon strap

Flat measurements: 7,75in x 5,5in

Made in Montreal.
Also available in denim.
*3 ways to wear it: as a fanny pack on the waist, as a crossbody bag and as an extra pocket you can add to your Veri pants via the side straps. Use the snapped loops to attach it to any belt.

Care: Machine wash cold, delicate cycle, hang to dry and iron at medium temperature. Wear often, wash less.