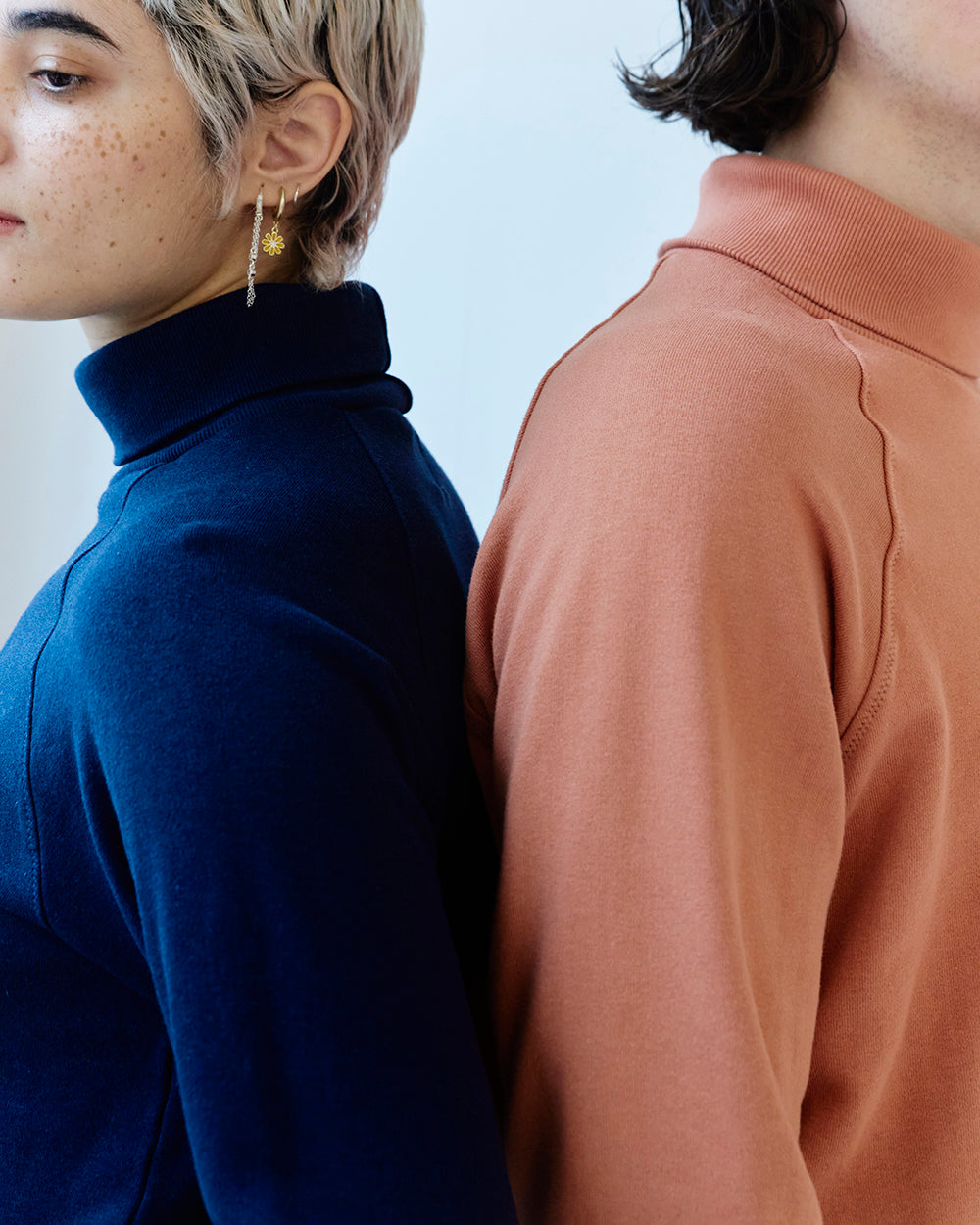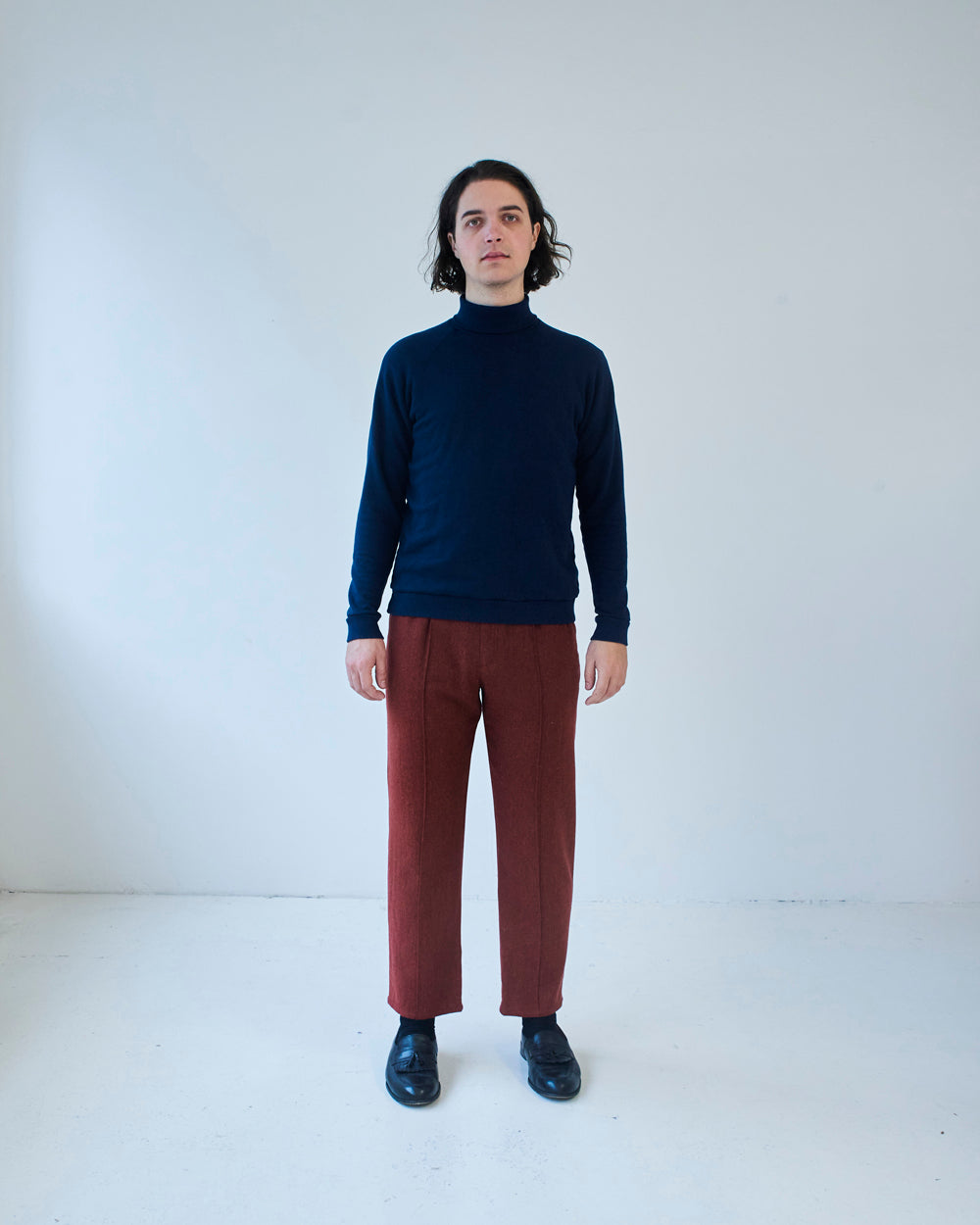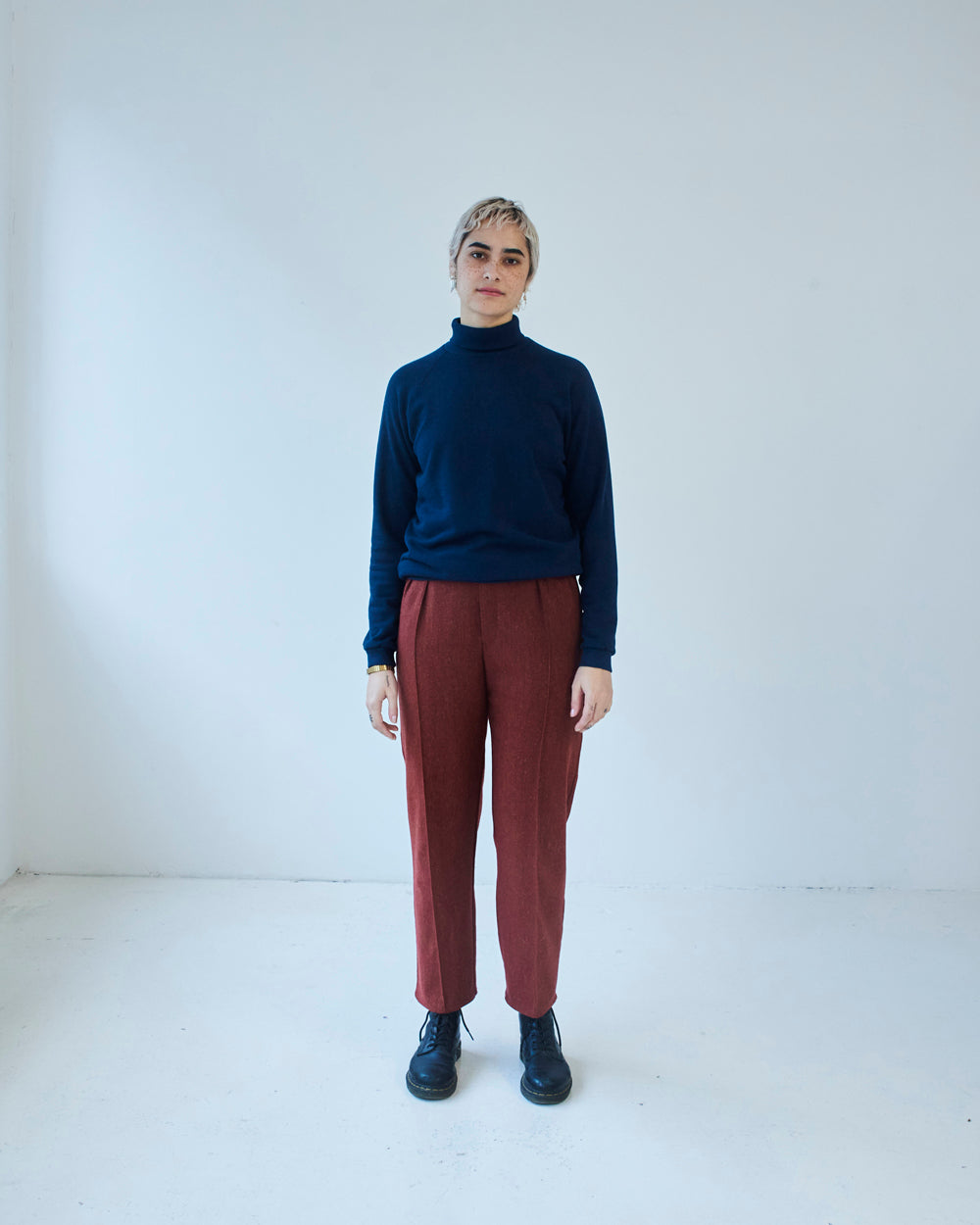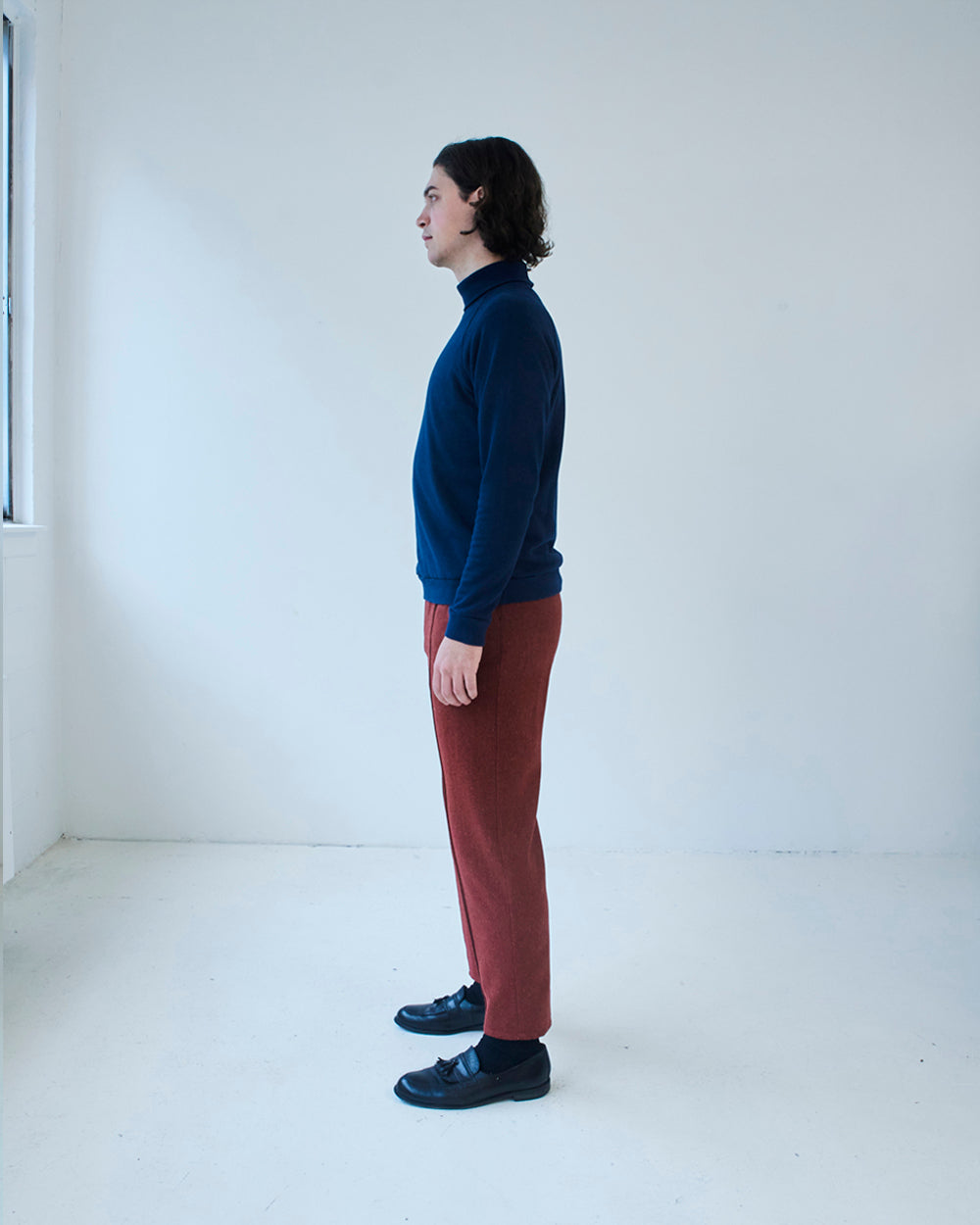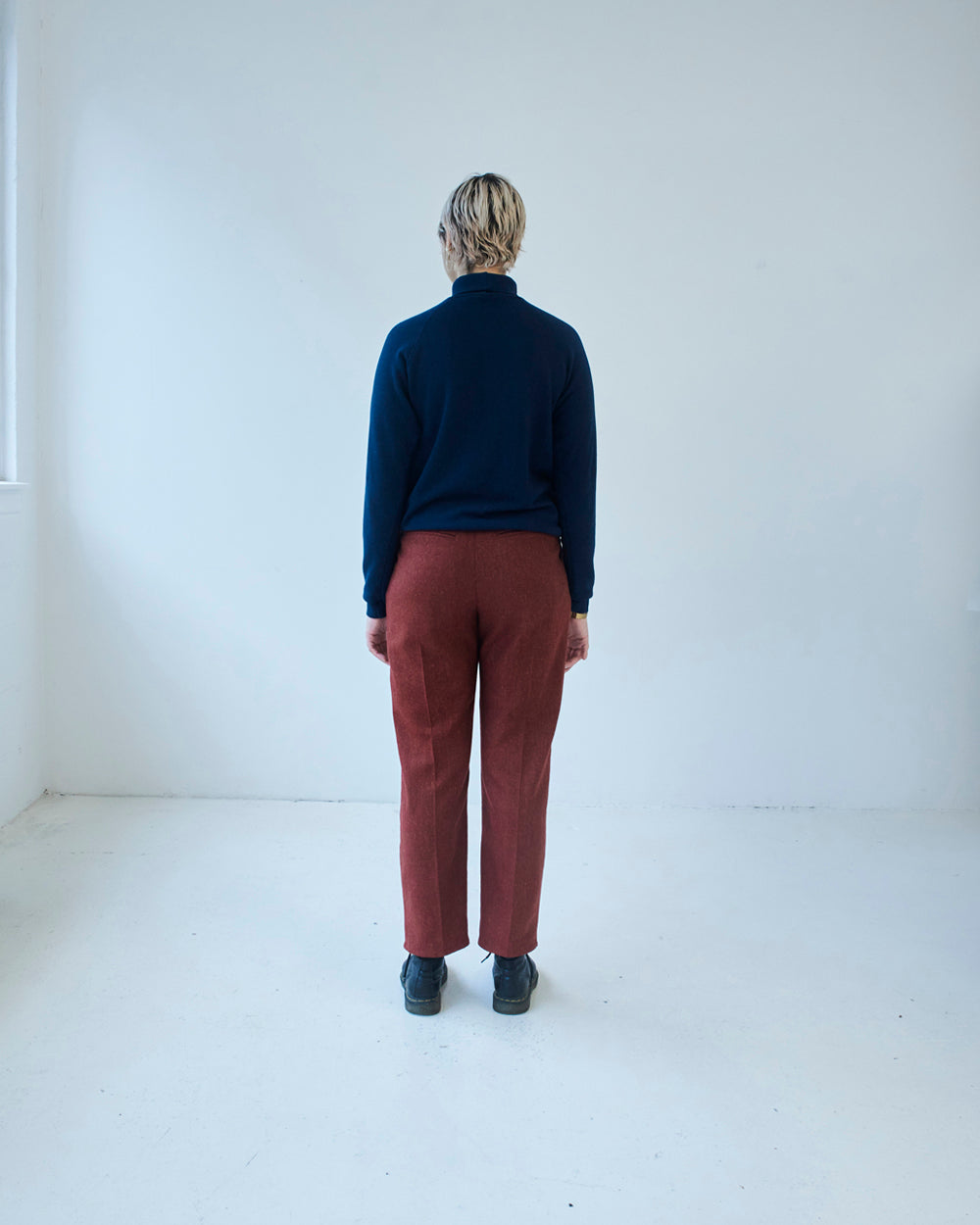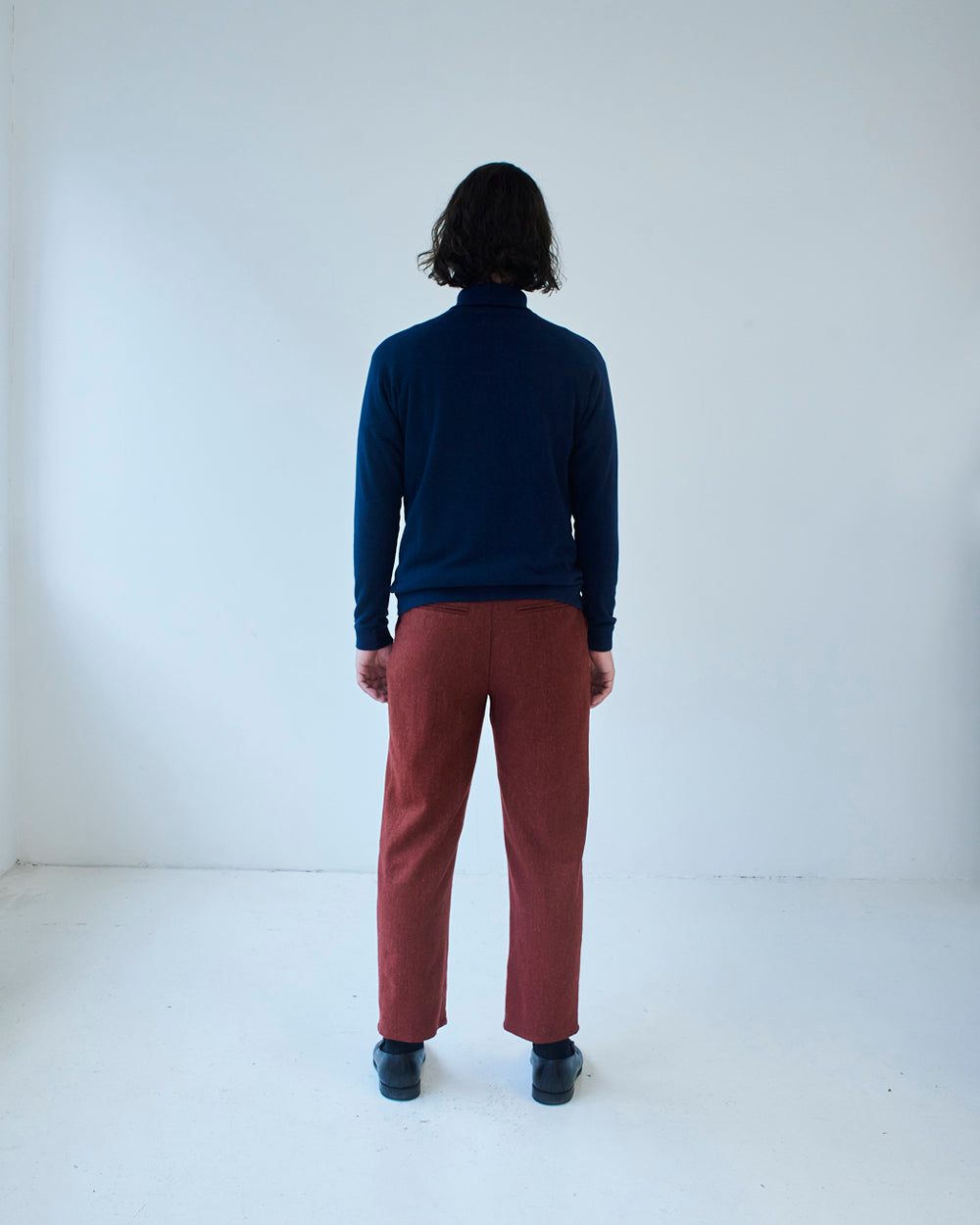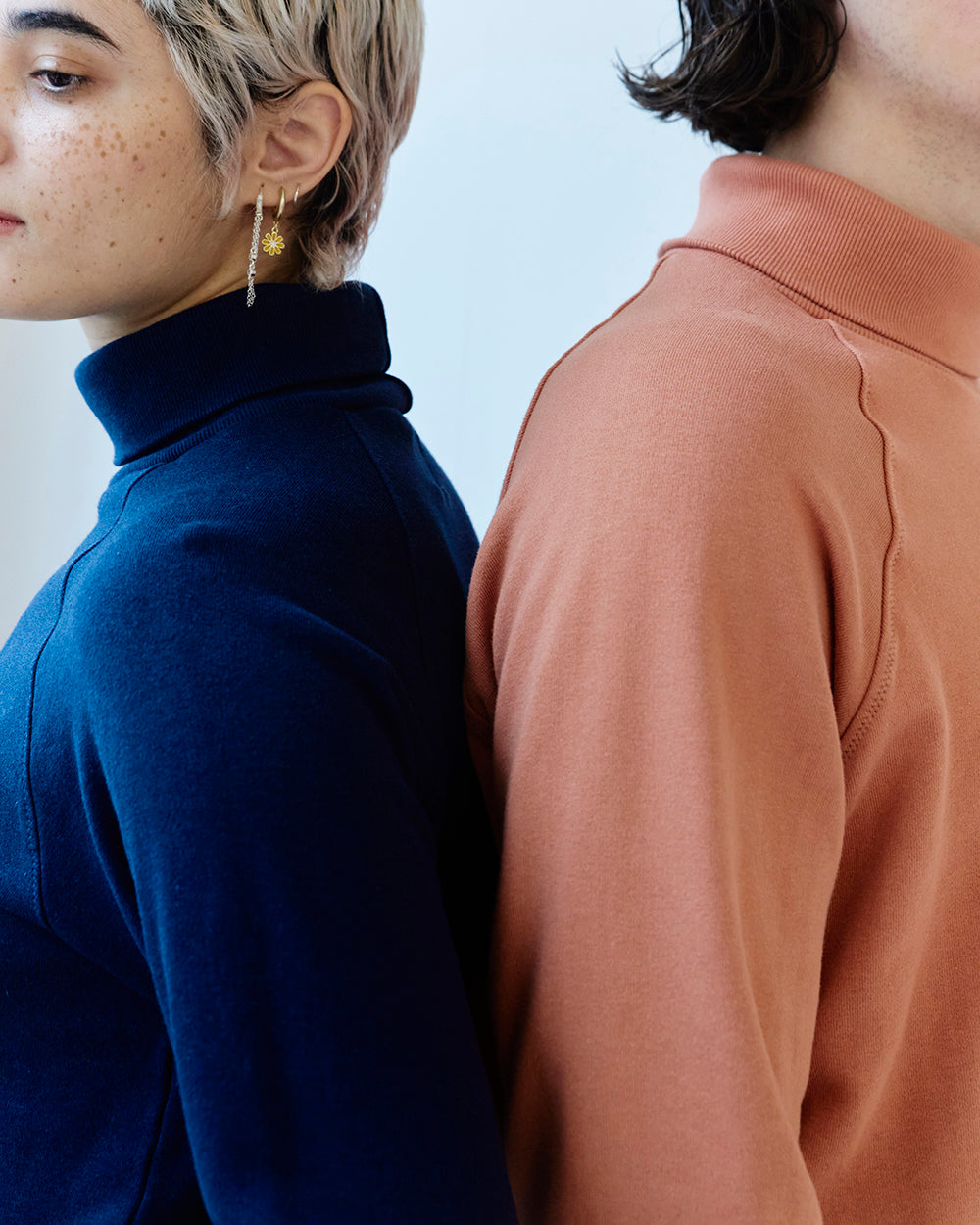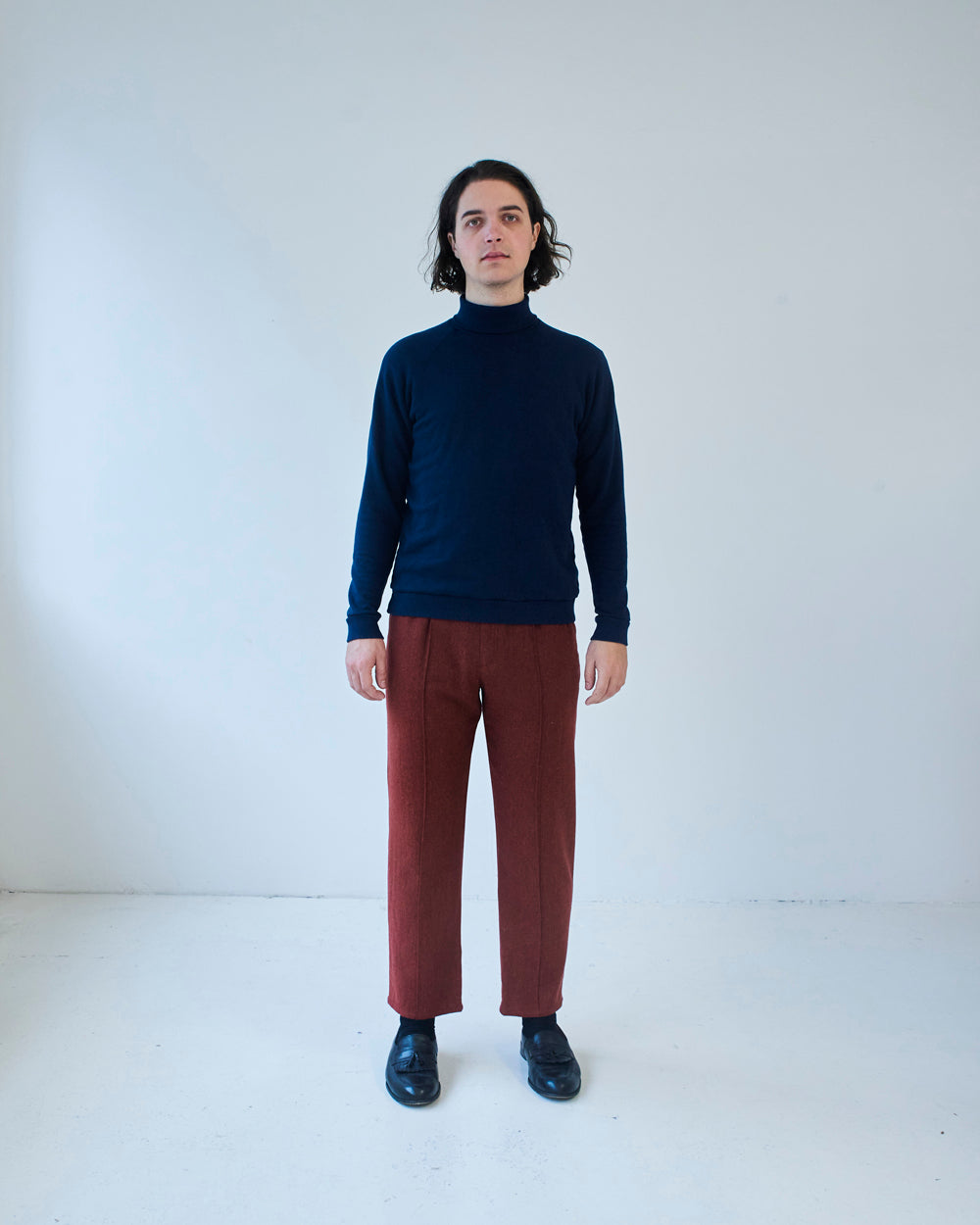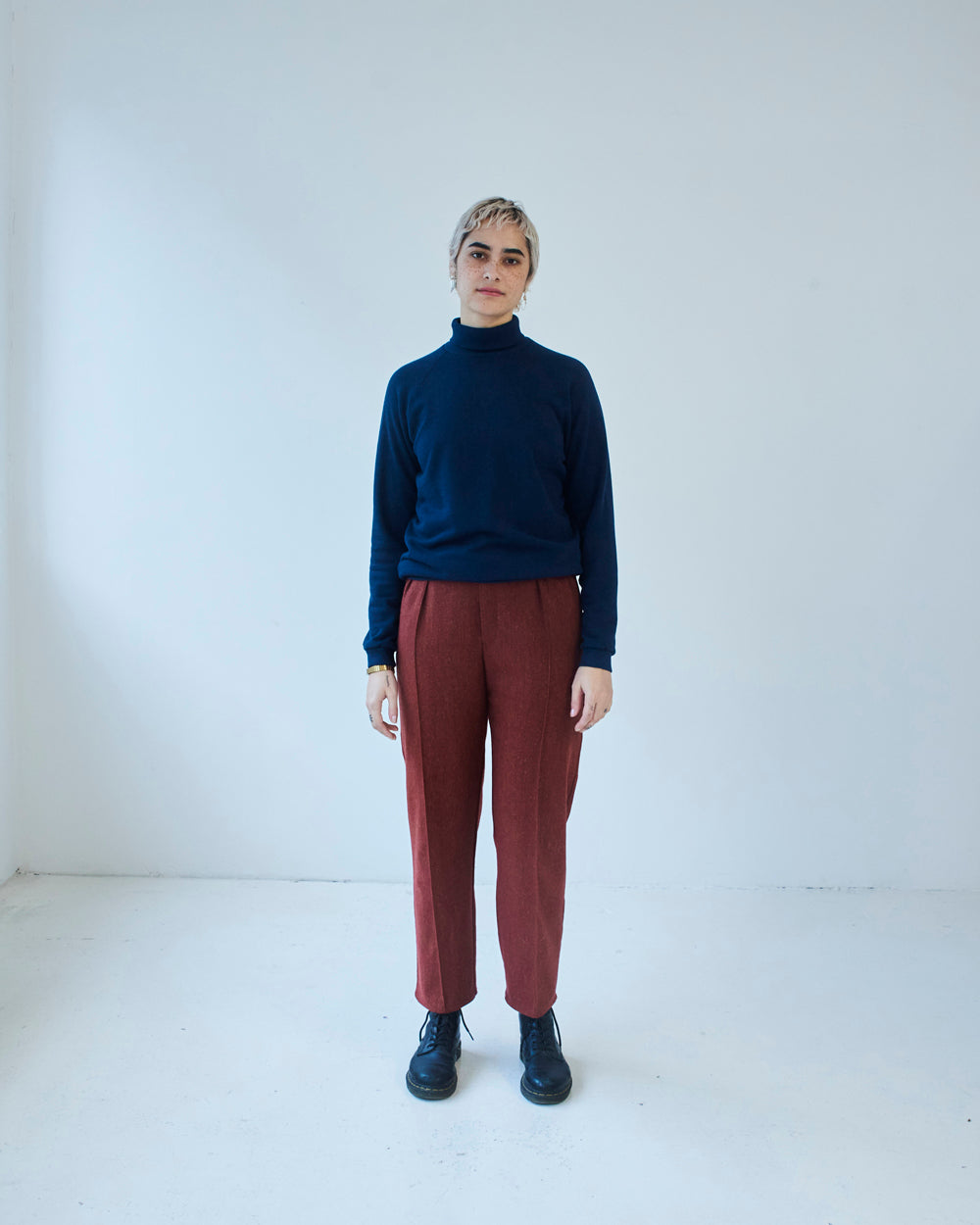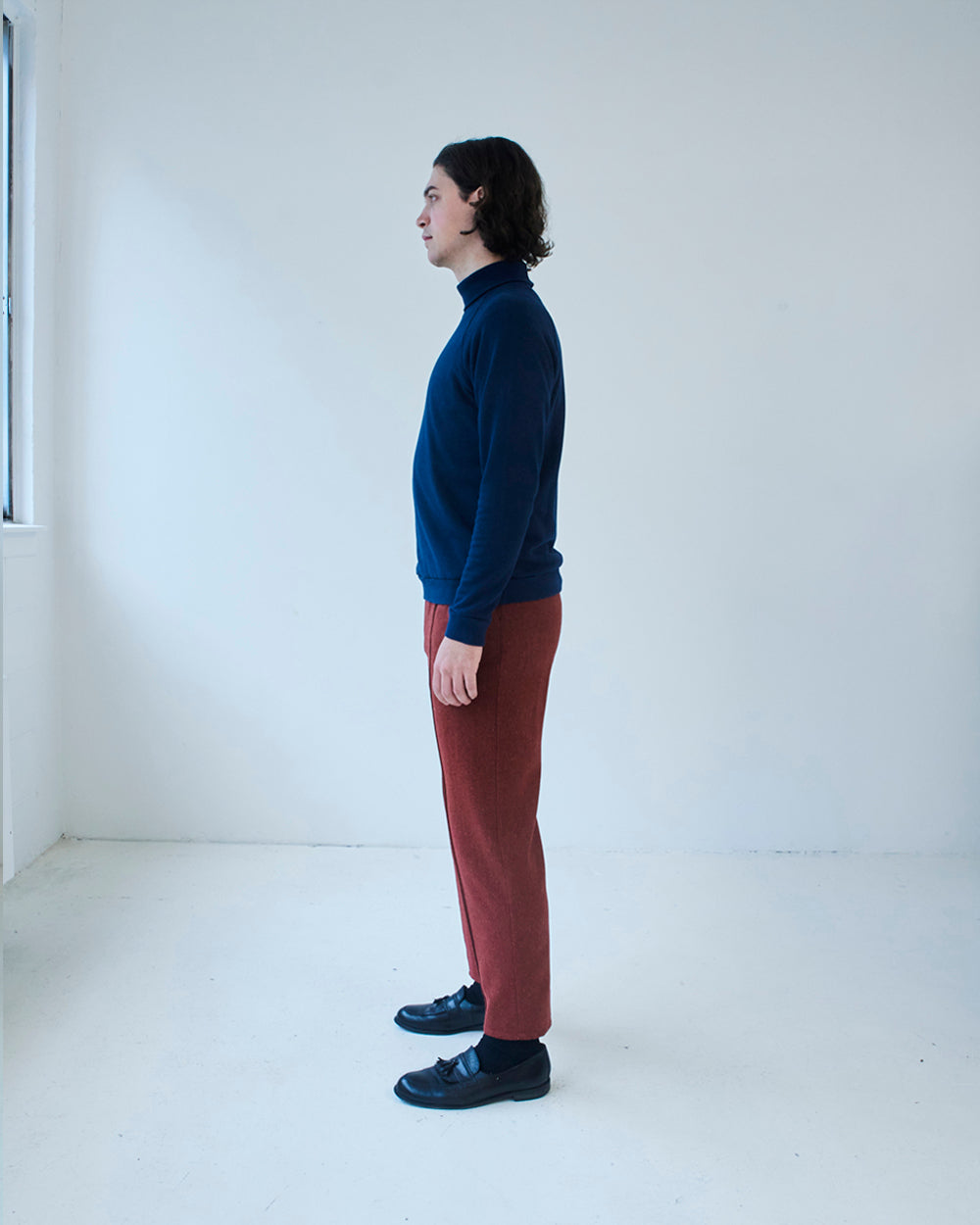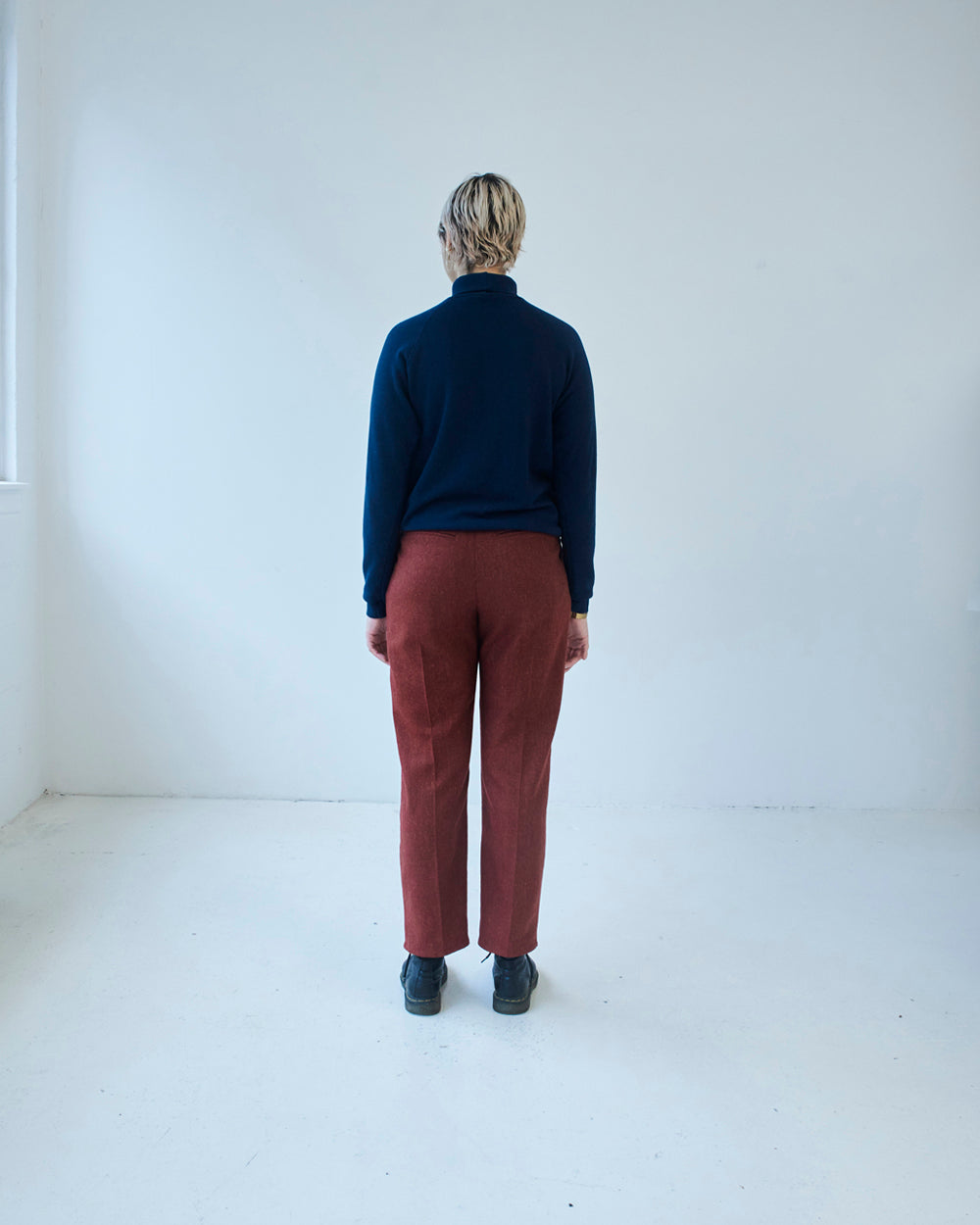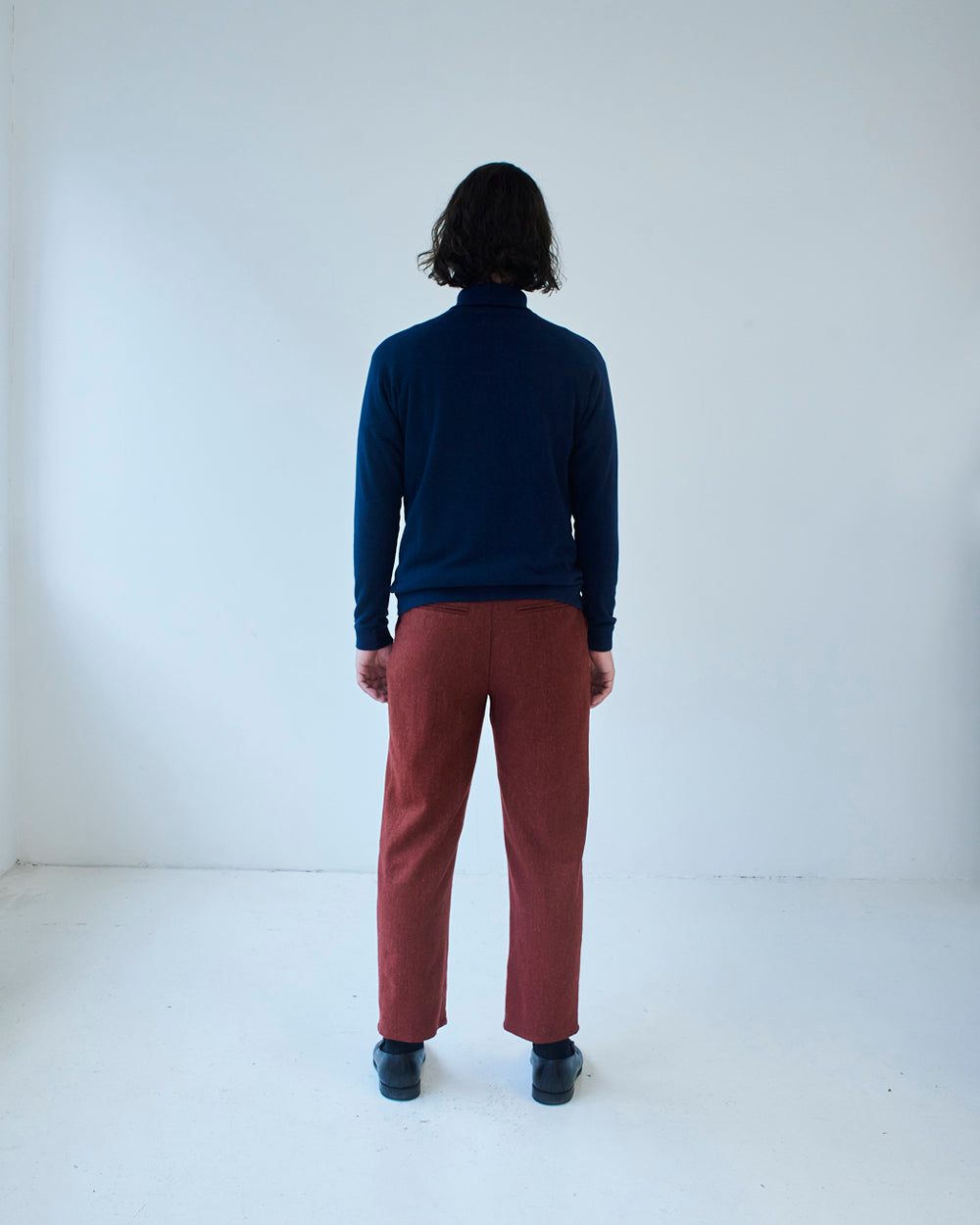 Longsleeve turtleneck sweater with raglan cut.
Rib knit at wristband and waistband.
Pre-washed to prevent shrinking and soften the fabric.

70% cotton, 30% viscose from bamboo.

Made in Montreal.
Also available in terracotta.
Care: Machine wash cold, delicate cycle, hang to dry and iron at medium temperature. Wear often, wash less.

Questions about sizes? Take a look at the size chart or write to us! 
~Lea is wearing size S and Zane is wearing size L.